The European Azerbaijan Society (TEAS) demonstrated its role in promoting Azerbaijani sports.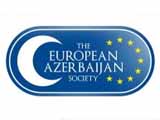 The Society invited over 100 VIP guests to the Rhein-Energie-Stadion, Cologne, Germany to view the European Cup Qualifying between Germany and Azerbaijan, TEAS told APA. Guests included high-ranking officials from sports, media, politics and business. These included Guenther Oettinger, current EU-Commissioner for Energy; Han-Dietrich Genscher, former Vice Chancellor and Foreign Minister; Reiner Calmund, former MD of FC Bayer 04 Leverkusen; Sylvia Loehrmann, Minister of Schools and Education for North Rhine-Westphalia.
Prior to the match, Tale Heydarov, Chairman, TEAS, delivered a speech where he outlined the objectives of TEAS' pan-European activities, particularly focusing on Germany. He stressed that this was the first in a series of events in Germany relating to culture, business and politics. He commented on the excellent German-Azerbaijani bilateral relations that exist, and expressed a desire for their further development.
The VIP guests had an opportunity to highlight the unique Azerbaijani culture, with Azerbaijani carpets being exhibited in the ClubLounge. The Azerbaijani hospitality was appreciated by all German invitees. German team won the match on September 7 by a margin of 6-1.
/APA/