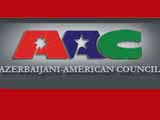 On Aug. 28, members of the Board of Directors of the Azerbaijani-American Council (AAC) Javid Huseynov and Ismail Rustamov took part in the honorary meeting of the Democratic Party in Orange County, California.
As usual, the most active members of the Democratic Party in local and federal government are awarded the prize of President Truman at this annual event.
This year's Truman Award for her contribution to environmental protection was presented to U.S. Senator from California Barbara Boxer, notorious for her recent protest against Matthew Bryza's nomination as U.S. ambassador to Azerbaijan in the Senate.
However, despite the honorable award, Senator B. Boxer failed to attend the event, claiming she was busy due to the upcoming November elections to the Senate, surprising her fellow party members.
However, absence of Mrs. Boxer was rather attributable to the protest action that was organized by disgruntled electorate against her outside the building, which hosted the Truman Award ceremony.
Apparently, Mrs. Boxer was ashamed to appear before the Californian voters, who lose jobs and housing every passing day, while she is engaged in satisfying foreign policy priorities of Armenia in the U.S. Senate.
During the event, the AAC representatives met with the head of the finance committee of the House of Representatives, Congressman Barney Frank, U.S. Congressman from Orange County California Loretta Sanchez, as well as representatives of local authorities.
The activists of the Azerbaijani diaspora spoke about the priorities of the Azerbaijani community in California and noted the growing importance of Azerbaijan in U.S. foreign policy.
/Day.Az/
Click photos to enlarge: