Azerbaijani-American Council (AAC) and Azerbaijan Society of America (ASA) join all Azerbaijani people in celebration of the 92nd anniversary of the establishment of Azerbaijan Democratic Republic (ADR), the first secular parliamentary democracy in the Muslim world.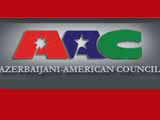 Over the 23 months of its existence prior to Bolshevik occupation of Azerbaijan in April 1920, ADR succeeded in restoring the territorial integrity of the country, in securing the international recognition of Azerbaijan, and in establishing democratic institutions, including the Parliament and the multi-party representative government. Among other key achievements of the first republic were the 1919 universal suffrage law, granting women the right to vote (notably, ahead of the United States and some European nations); the establishment of Baku State University; and the adoption of the modern national symbols of Azerbaijan, including its tri-color flag, anthem and the coat of arms.
Sharing impressions after his meeting with the ADR delegation at the 1919 Paris Peace Conference, President Woodrow Wilson said some time later: "One day there came in a very dignified and interesting group of gentlemen from Azerbaijan. I did not have time until they were gone to find out where they came from, but I did find this out immediately - that I was talking to men who talked the same language that I did in respect of ideas, in respect of conceptions of liberty, in respect of conceptions of right and justice" (The public papers of Woodrow Wilson, Harper and Brothers, 1927). These words are a testament to the ability and will of Azerbaijani people to lead the establishment of a society based upon the principles of liberty and justice.
In fact, the heritage of ADR wasn't forgotten even during the years of Soviet power in Azerbaijan. In 1957, some of the exiled founding fathers of the First Republic established Azerbaijan Society of America (ASA) in New Jersey, the first Azerbaijani-American grassroots organization (S. Thernstrom et al. "Harvard Encyclopedia of American Ethnic Groups", Harvard University Press, 1980). Today, on May 28th, 2010, ASA celebrated the anniversary of ADR by an annual flag raising ceremony in Manhattan where a greeting proclamation from the Governor of the State of New York, David Patterson, was presented.
On the occasion of the 92nd anniversary of the Republic, President Barack Obama and Secretary of State Hillary Clinton congratulated the people of Azerbaijan, noting country's "rich history and development since regaining independence". AAC and ASA also proudly note the official recognition of May 28th as the Azerbaijani National Day by several U.S. federal, state and local officials. We extend our appreciation to all U.S. public officials who extended their greetings on this historically significant day to the nation and people of Azerbaijan.
/Today.Az/