According to the Azerbaijani-American Council (AAC), Azerbaijan Cultural Society of Northern California (ACSNC) is to host a conference with Fulbright scholar Dr. Parvin Ahanchi titled 'Baku as a Twentieth-Century Hub: Oil, Migration, Diversity and Ethnicity in the South Caucasus in the early 1900s'. The event is set to take place on June 4th.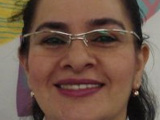 This talk will focus on Oil, Migration, Diversity and Ethnicity in South Caucasus at the beginning of 20th century and will be conducted in Azerbaijani.
Parvin Ahanchi was born in Shusha, Azerbaijan. She received her doctoral degree in history from M.V.Lomonosov Moscow State University. She is a leading researcher at the Azerbaijan National Academy of Sciences - Institutes of History, Archaeology and Ethnography.
During the 2008-2009 academic year Dr.Ahanchi was a Fulbright scholar and Honorary Fellow in the Central Asian Studies Program at the University of Wisconsin-Madison and University of California-Davis. Dr. Ahanchi is expert on the archival collections of the Nobel Brothers' Oil producing Company and oil companies of the first oil boom in Azerbaijan.
Some of her research interests include: the first oil boom in Azerbaijan, Comparative study of the Emergency  of the Oil Industry in Azerbaijan and the US, Islam in the South Caucasus during the Russian Imperial Period, oral history of the documenting Daghlig Garabagh conflict and History of Archiving in Azerbaijan.
ACSNC is a non-profit organization based in Los Gatos, CA. ACSNC strives to bring Azerbaijani-American community in Northern California together to preserve, enrich and celebrate the cultural heritage.
/Today.Az/