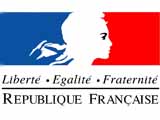 French Cultural Centre in Baku and the Caucasian Center for Observations at the French Institute of Anatolian Studies organized a scientific workshop on "The Azerbaijani diaspora: the State's position and Realities."
The aim of the workshop (held for researchers) is to develop an appropriate methodology for future studies using the joint capabilities and efforts.
Extensive discussions on capacity of the Azerbaijani diaspora, existing problems, the future challenges, as well as the media's role in this matter were debated at the workshop.
Presentations were made by Sergey Rumyantsev, fellow at the Institute of Philosophy, Sociology and Law at the National Academy of Sciences of Azerbaijan, and Tornike Gordadze, head of the Caucasian Center for Observations.
/AzerTac/