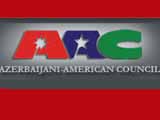 Effective April 30, 2010 based on the executive decision of its term president, Dr. Ismail Rustamov, Azerbaijani-American Council (AAC) announced the appointment of Mr. Fuad Javadov as the Cultural Affairs Officer of the organization. A professional musician and a composer by background, an active member of Azeri-American community in California for over a decade, Mr. Javadov will help to develop and coordinate  new cultural initiatives and programs of AAC in California and nationwide.
Based on another executive decision, AAC also announces the appointment of Mr. Araz Mammadov as the Vice President for Media Affairs. Mr. Mammadov is a founder and CEO of Flexible Solutions, the first and the most successful web design business in Azerbaijan. Currently the graduate of LA Film School and an emerging filmmaker in Los Angeles,  Mr. Mammadov brings a wealth of experience to AAC for further professional media engagement and online grassroots.
The AAC Board members welcome these new additions to the organizational team and look forward for future successful projects within our stated core mission of strengthening the Azeri- and Turkic-American grassroots.
/Today.Az/