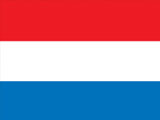 Netherlands-Azerbaijan Turkish Culture Circle started signature-gathering campaign against erection of the monument to so-called "Armenian Genocide" in Hague.
On April 20, Armenian organization is going to hold rally against Turkey and demand to erect monument here.
Head of the Circle Ilhan Ashkin said aim of the signature campaign is to stand against this idea and disclose Armenians` fiction on so-called genocide.
/AzerTAc/