The board directors of Azerbaijani-American Council (AAC) extend their sincere greetings to Azeri-Americans and Azerbaijanis around the world on the occasion of the International Day of Novruz, March 21st.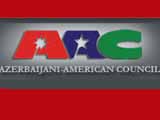 Celebrated by Azerbaijanis for many ages, the annual celebration of spring equinox came to symbolize a new awakening and an ideal of prosperity for the people.  Rooted in a Zoroastrian tradition, Novruz is celebrated not only in Azerbaijan but in a much broader region involving Central Asia and the Middle East.
Earlier on February 18, 2010, the United Nations General Assembly (UNGA) adopted a resolution granting Novruz a status of an international holiday. On the occasion of 2010 Novruz holiday, Azerbaijanis were also greeted by the Secretary of State, Hillary Clinton, on behalf of President Barack Obama and the American people.
On March 20th, 2010, at the invitation of the Embassy of Azerbaijan in Canada, the AAC General Director spoke at the Novruz celebration in Toronto, sharing the experiences of Azeri-American grassroots activism with the Azerbaijani-Canadian community. For the first time, AAC extends its activities to the rest of North America, looking forward to build partnerships and to help in consolidation and strengthening of Azerbaijani-Canadian community.
The ambassador of Azerbaijan to Canada, leaders of community organizations and the representatives of the State Diaspora Committee of Azerbaijan also addressed the audience among others. The event program  featured the musical performance by the Azerbaijani singer, Cavid Huseyn.
/Today.Az/