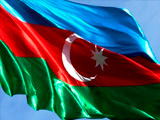 The Azerbaijani Diaspora organizations in different countries condemned a bill of the Lower Chamber of the French parliament on criminalizing denial of the so-called "Armenian genocide".
Tens of Azerbaijani Diaspora organizations, as a protest against the resolution of the parliament, have sent a message to the French National Assembly, chairman of the French Senate, as well as President Nicolas Sarkozy mentioning negative affects of this law on France`s image.
The message highlighted the importance for historians to conduct research on incidents, which happened in 1915. The Azerbaijani Diaspora in Finland stated that so-called "Armenian genocide" is the historical issue, not political. France`s efforts to accuse Turkey is illogical while Turkey is always ready to open historical archives, involve scientist in this issue, cast light on the truth.
Azerbaijanis living in different countries of the world consider that the law by Parliament of France grossly violates the rights to freedom of expression. In no country of the world, even in the countries where human rights are violated, imprisonment or fine are imposed on citizens for rejecting the fact that is not proved. It is a big disgrace for the French state and parliament.
The Diaspora in the United Arab Emirates in its statement recommended that Khojaly Genocide committed by Armenians 20 years ago be discussed instead of the so-called "Armenian genocide".
"France, member of the Minsk Group, loses its influence succumbing to Armenian trickery".
The Istanbul Turkey-Azerbaijan Circle declared the Turkish people underwent a real genocide. "Every family exposed to Armenian savageries in Anadolu, Caucasus and Azerbaijan."
The World Azerbaijani Diasporas consider that the resolution of the French Parliament is an insult for not only Turkey but also Turkish people. 
/
AzerTAc
/