A photo exhibition featuring best moments of Paralympic tournaments will take place in Azerbaijan`s capital next Tuesday.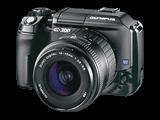 The event, called Paralympic Moments, will mark the 14th anniversary of Azerbaijan`s National Paralympic Committee.
The aim of the exhibition is to inform the public about successes of Azerbaijan`s paralympians on the European and world arena.
Ilgar Jafarov, a photographer at Azerbaijan State Telegraph Agency, AzerTAc, will present more than 100 photos he took during the Beijing 2008 Paralympic Games.
Jafarov is the winner of photo competitions in Russia, Austria and Japan.
/AzerTac/