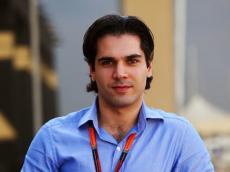 By Trend
Organizers of the Formula 1 Azerbaijan Grand Prix want a reduction in the race fee, which is twice the average paid by other races on the calendar, Baku City Circuit Executive Director Arif Rahimov told RaceFans website.
The Baku F1 race promoters face a June deadline to decide whether to extend their Azerbaijan Grand Prix contract, according to the website.
The race's five-year deal means it will appear on the 2019 F1 calendar and again in 2020. It has an option to continue for a further five years, which would take it up to 2025.
"Money is obviously one of anything we talk about when there is a contract in place," said Rahimov. "There's more than one side on the negotiation. From one side we want the race to stay, from the other side obviously we realize that we're paying more than we possibly should. So we're trying to get to the middle."
"I think in general Formula One has done a lot for us," he added. "I think it was a great project for us, it was a great project for Formula One based on the feedback that I get. People like the race, they like watching it on TV, they like watching it live. Every year we have more international spectators coming to the race, that says something about it. People are generally happy about Baku being in the Formula One calendar and we're happy we've done it."