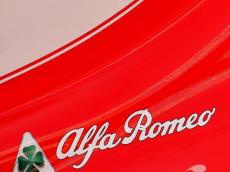 By  Azertac 
The Alfa Romeo name will return to Formula 1 in 2018 in partnership with Sauber and Ferrari, according to motorsport.com.
The Swiss outfit will be known as the Alfa Romeo Sauber F1 Team from next year onwards, with the two companies entering into a multi-year agreement.
The deal will include "strategic, commercial and technological cooperation" and "the exchange of engineering and technical know-how", said a Sauber statement.
An Alfa tie-up was a key part of the negotiations for an enhanced partnership between Ferrari and Sauber.
Ferrari chairman Sergio Marchionne had made clear in recent months that he was keen to bring the Alfa name back to F1 for the first time since 1985.
"This agreement with the Sauber F1 team is a significant step in the reshaping of the Alfa Romeo brand, which will return to Formula 1 after an absence of more than 30 years," said Marchionne.
"A storied marque that has helped make the history of this sport, Alfa Romeo will join other major automakers that participate in Formula 1.
"The brand itself will also benefit from the sharing of technology and strategic know-how with a partner of the Sauber F1 team's undisputed experience."
Sauber is expected to run Ferrari protege and Formula 2 champion Charles Leclerc next season, and is considering whether to continue with Marcus Ericsson in the second car or replace him with Antonio Giovinazzi - another Ferrari junior.
Sauber chairman Pascal Picci said Alfa was an ideal partner for his team.
Alfa has not been involved in F1 since its works team project of 1979-85, and has not had a high-profile motorsport programme since its touring car efforts of the 1990s and early 2000s.