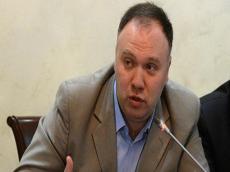 By Azernews
By Rashid Shirinov
The long-awaited recent meeting of the Azerbaijani and Armenian presidents on the Nagorno-Karabakh talks has brought an activity to some extent in the negotiation process.
The presidents met in Geneva on October 16 under the auspices of the OSCE Minsk Group co-chairs, and the foreign ministers of the two conflicting countries also attended the meeting.
Soon after the meeting, the Minsk Group reported that the presidents of Azerbaijan and Armenia agreed to take measures to intensify the negotiation process and to take additional steps to reduce tensions along the frontline. As a next step, the co-chairs are going to hold a working meeting with the countries' foreign ministers.
A well-known Russian expert, President of the Aspect Center for Social and Political Studies Georgy Fyodorov, has commented in an interview with Day.az on the presidents' meeting and on the ways to resolve the Nagorno-Karabakh problem.
Fyodorov believes that the Geneva talks were of ceremonial character.
"The leaders of Azerbaijan and Armenia made declarations of intention, but nothing more," he said. "The contradictions of the conflicting sides are very deep, and it is difficult to draw any far-reaching conclusions on the basis of one meeting, albeit of such a high level."
The expert added that Azerbaijan and Armenia showed diplomacy towards the OSCE Minsk Group who initiated the meeting, and this meeting was a progress, but still insufficient.
Speaking of the possible ways to resolve the conflict, Fyodorov suggested a phased solution, adding that this is true for most interstate contradictions.
"As for international pressure, it cannot be an effective incentive in the negotiation process. Only the interest of the parties multiplied by the mediation efforts of the OSCE Group members can become a reference point in the process of resolving this problem," the expert said.
Azerbaijan and Armenia for over two decades have been locked in a conflict, which emerged over Armenian territorial claims against Azerbaijan. Since the 1990s war, Armenian armed forces have occupied over 20 percent of Azerbaijan's internationally recognized territory, including Nagorno-Karabakh and seven adjacent regions.
In 1993, the UN Security Council adopted four resolutions on Armenian withdrawal from the occupied lands of Azerbaijan, but Armenia has not fulfilled them to this day.
Baku has repeatedly emphasized that the time has long come to take effective steps to resolve the conflict. However, Armenia, wishing to preserve the status quo in the conflict zone, continues to avoid constructive peace talks.