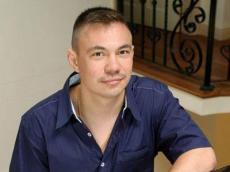 By  Trend
Holding of the 55th World Boxing Council (WBC) Annual Convention in Baku will greatly contribute to the development of professional boxing in Azerbaijan, WBC, WBA and IBF World Champion Konstantin Tszyu told Trend on October 2.
He said that such events make it possible to attract the attention of young people to boxing.
Azerbaijan's capital, Baku, hosts the 55th WBC Annual Convention with participation of 164 member countries. The event, which is attended by more than 500 guests, will last until October 6.
Officials of WBC member countries, heads of federations, sport managers, former and current champions from the North and South America, Africa, Asia and Europe are participating in the event.
The World Boxing Council was created in 1963 by 11 national boxing organizations.