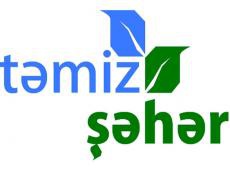 By Azernews
By Laman Ismayilova
Team "Clean City" became a participant of the mini-football championship Azfar Business League, a corporate tournament among Azerbaijani companies.
The ABL Cup 2017-2018 championship of such format and scale is held for the first time in Azerbaijan and will take place on the professional pitches of the AZFAR company.
Team spirit is one of the keys to success.
To this end, the "T?miz ??h?r" football team, established six years ago, actively and successfully participated in several tournaments, including a mini-football tournament traditionally held by the joint trade union committee of the Azerbaijan Ministry of Economy.
This year, the team decided to take part in the mini-football tournament organized by ASEP (AZFAR SPORTS EVENTS AND PROMOTION).
The team is currently training in a strengthened mode and aims to be the best at ABL Cup 2017/18.
The registration for the annual "Business League" mini-football championship is underway.
Richard Almeida, a football midfielder currently playing for Azerbaijan's FC Qarabag became the face of ABL Cup.
The number of participants is limited.
For more information, please contact:
+99412 4047339
+99450 2952129
Website: www.asep.az
Facebook: https://www.facebook.com/ASEPLLC/
Media partners of the event are Trend.az, Day.az, Milli.az, Azernews.az, Dsport.az