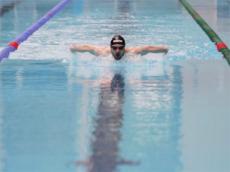 By  Trend
Azerbaijani swimmer Boris Kirillov says he is ready for the upcoming 4th Islamic Solidarity Games in Baku.
"This time, the Games will be held in my home country. This means that the responsibility increases," said Kirillov, adding that he's ready for the challenge.
Kirillov previously won gold at the 3rd Islamic Solidarity Games, held in the Indonesian city of Palembang in 2013.
The 4th Islamic Solidarity Games will be held on May 12-22 in Baku. About 6,000 athletes from 57 countries will compete during the Games.