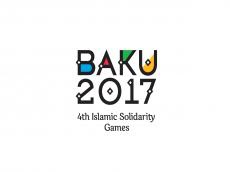 With just over a month to go until the Baku 2017 Islamic Solidarity Games, Official Partnership agreements have been signed between a number of local and foreign companies and Baku 2017 Islamic Solidarity Games for the Fourth Islamic Solidarity Games to be held in Baku on May 12-22.
AZAL, BP, Microplus and SOCAR companies will be official partners of the Islamic Solidarity Games with further announcements expected by the end of next week.  Official Supporters of the Games will include Fresco, iTicket.AZ, Milla and RedBull companies, again with further announcements expected soon.
As official oil and gas partners of the Games, SOCAR and BP companies intend to support Azerbaijan sports capacity building and contribute to healthy future of Azerbaijani youth.
An example of sports capacity building is future plans for UEFA Euro 2020 quarter final and group matches planned to be held in Baku. Baku is also one of two initial candidates to host 2019 UEFA Champions League final. 
The Baku 2017 Islamic Solidarity Games is an exciting multi-sport event uniting the Islamic world, which will take place from 12 – 22 May 2017.
Athletes from Islamic countries around the world will be representing their nations over 10 days of competition across 20 different sports which include 23 disciplines (Athletics and Para Athletics, Aquatics – Diving, Aquatics – Swimming, Aquatics – Water Polo, Basketball 3x3, Football, Gymnastics – Artistic, Gymnastics – Rhythmic, Wushu, Table Tennis, Handball, Judo and Blind Judo, Wrestling – Greco, Wrestling – Freestyle, Shooting, Tennis, Volleyball, Boxing, Zurkhaneh, Karate, Taekwondo and Weightlifting) in 16 world-class sporting venues in Baku.
Azerbaijan's capital city Baku was awarded the Games at the General Assembly of the Islamic Solidarity Sports Federation (ISSF) in Jeddah in July 2013.