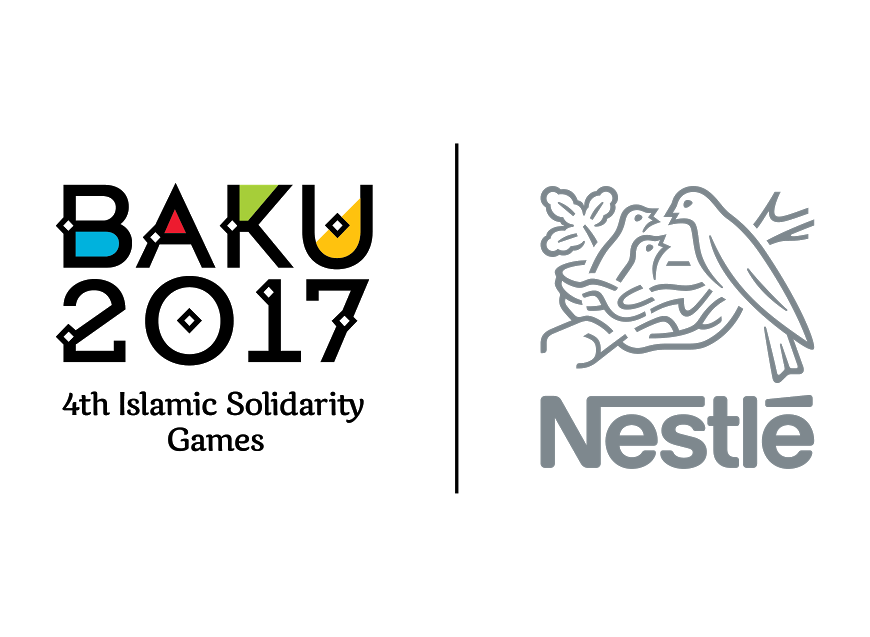 By Azernews
By Laman Ismayilova
Baku 2017 Islamic Solidarity Games has announced that Nestlé Azerbaijan will be the official supplier of the 4th Islamic Solidarity Games scheduled for May 12-22 in Baku.
Nestlé, the world's largest food and beverage company, will provide athletes and officials with their products, including NESCAFÉ coffee, KIT KAT chocolate and NESTLÉ FITNESS cereal bars at the Games venues and Baku 2017 Athlete Village.
Speaking about the announcement of Nestle Azerbaijan as an Official Supporter of the Games, Elchin Safarov, Corporate Director of Baku 2017 said: "We are delighted that another high profile global brand has shown a desire to be part of the Baku 2017 Islamic Solidarity Games. We would like to take this opportunity to welcome Nestle Azerbaijan as one of our Official Supporters and look forward to working with them over the coming months as we build up to the start of Baku 2017 on 12 May."
Jeyhun Bakhtiyarli, the General Director of Nestle Azerbaijan LLC said: "We are proud to be a part of the Baku 2017 Islamic Solidarity Games family and to give our support to one of the largest sporting event in Azerbaijan. I believe that upcoming event will bring all international eyes to Baku and will be successful as it was during Baku 2015 Games."
Nestlé Azerbaijan is the latest number of high profiled brands which signed up Official Supporter agreement with Baku 2017 Games. Baku 2017 Games Official Partners are – BP, MicroPlus and AZAL, as well as Oficial Supporters includes - iTicket, Fresco, Milla and Red Bull companies.
The Baku 2017 Islamic Solidarity Games is an exciting multi-sport event uniting the Islamic world, which will take place from 12 – 22 May 2017.
Athletes from Islamic countries around the world will be representing their nations over 10 days of competition across 20 different sports which include 23 disciplines (Athletics and Para Athletics, Aquatics – Diving, Aquatics – Swimming, Aquatics – Water Polo, Basketball 3x3, Football, Gymnastics – Artistic, Gymnastics – Rhythmic, Wushu, Table Tennis, Handball, Judo and Blind Judo, Wrestling – Greco, Wrestling – Freestyle, Shooting, Tennis, Volleyball, Boxing, Zurkhaneh, Karate, Taekwondo and Weightlifting) in 16 world-class sporting venues in Baku.
Azerbaijan's capital city Baku was awarded the Games at the General Assembly of the Islamic Solidarity Sports Federation (ISSF) in Jeddah in July 2013.
The Organising Committee was set up by the decree of the President of the Republic of Azerbaijan, honourable Ilham Aliyev.  According to this decree, the leadership of the Organising Committee has been assigned to the First Vice President of Azerbaijan, Mehriban Aliyeva. The Azerbaijan Islamic Solidarity Games Operations Committee (AISGOC) will organize and run the Games in cooperation with the ISSF.