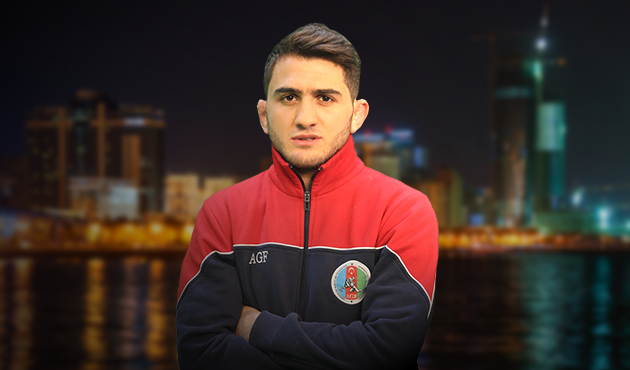 Baku 2017 Athlete Ambassadors on judo, wrestling and football will give masterclasses to the young athletes and youth willing to practice sport within "Domestic Grassroots" program.
Masterclasses are one of the key projects of "Domestic Grassroots" program.  The basic concept of the project is providing three different masterclasses held by athlete ambassadors. During masterclasses athlete ambassadors will share their skills and experiences with young athletes and ambitious fans, creating interest in sports among the young generation. 
Participants of the three-day masterclasses scheduled for March 13-15 will include: Ones who won the competition on the official Facebook page of Baku 2017 Islamic Solidarity Games, young athletes engaged in different sports and youth sport fans.
Judo Masterclass will be held by judokas and athlete ambassadors Rustam Orujov and Elmar Gasimov On March 13, Wrestling Masterclass will be held by champion and athlete ambassador Haji Aliyev on March 14 and on March 15; Football Masterclass will be held with national team player and athlete ambassador of Baku 2017 Ruslan Abishov.
The main goal of these masterclasses is to encourage young generation into sports and help young athletes with sharing valuable experience, at the beginning of their career.
For media accreditation of Baku 2017 Islamic Solidarity Games, please visit the following link:
https://www.baku2017.com/az/p/media-akkreditasiyasi
The Baku 2017 Islamic Solidarity Games is an exciting multi-sport event uniting the Islamic world, which will take place from 12 – 22 May 2017.
Athletes from Islamic countries around the world will be representing their nations over 10 days of competition across 20 different sports which include 23 disciplines (Athletics and Para Athletics, Aquatics – Diving, Aquatics – Swimming, Aquatics – Water Polo, Basketball 3x3, Football, Gymnastics – Artistic, Gymnastics – Rhythmic, Wushu, Table Tennis, Handball, Judo and Blind Judo, Wrestling – Greco, Wrestling – Freestyle, Shooting, Tennis, Volleyball, Boxing, Zurkhaneh, Karate, Taekwondo and Weightlifting) in 16 world-class sporting venues in Baku.
Azerbaijan's capital city Baku was awarded the Games at the General Assembly of the Islamic Solidarity Sports Federation (ISSF) in Jeddah in July 2013.
The Organising Committee was set up by the decree of the President of the Republic of Azerbaijan, honourable Ilham Aliyev.  According to this decree, the leadership of the Organising Committee has been assigned to the First Vice President of Azerbaijan, Mehriban Aliyeva. The Azerbaijan Islamic Solidarity Games Operations Committee (AISGOC) will organize and run the Games in cooperation with the ISSF.