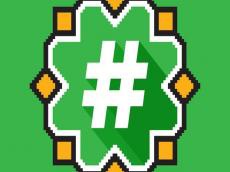 The official hashtags of Baku 2017 Islamic Solidarity Games were announced with a view to draw public attention and to provide more information about the Games.

Every presented hashtag has its own unique meaning, and vary from one another. One should only take a photo or a video related to the Games and post it with suitable official hashtags to get featured on social media platforms of Baku 2017. 

The most interesting and attention-grabbing photos will be selected and featured on official Facebook Page of Baku 2017 Islamic Solidarity Games. 
 
Below is a list of official hashtags and their meanings: 

#Baku2017 – This hashtag can be used for every photo or video taken on the Games 

#TeamSolidarity – This is an official hashtag of Baku 2017 Volunteers 

#BakuMascots – This is an official hashtag of Baku 2017 Mascots – Karabakh horses Inje and Jasur

#Baku2017Tickets – This is an official hashtag of Baku 2017 Tickets 

#DiscoverBaku – This hashtag may be used by anyone who wants to share beautiful photos of Baku 

#MyBaku2017 – This is the most interactive hashtag of Baku 2017. The most interesting photos and videos will be featured with this hashtag on the official Facebook page of Baku 2017 Islamic Solidarity Games.

Baku 2017 would like to ask everyone to follow the official Facebook and Instagram pages. Soon, there will be a lot of interactive contests on the pages and the winners will get various prizes.
The Baku 2017 Islamic Solidarity Games is an exciting multi-sport event uniting the Islamic world, which will take place in Baku, Azerbaijan from 12 – 22 May 2017.
Athletes from Islamic countries around the world will be representing their nations over 10 days of competition across 20 different sports which include 24 disciplines (Athletics and Para Athletics, Aquatics – Diving, Aquatics – Swimming, Aquatics – Water Polo, Basketball 3x3, Football, Gymnastics – Artistic, Gymnastics – Rhythmic, Wushu, Table Tennis, Handball, Judo and Blind Judo, Wrestling – Greco, Wrestling – Freestyle, Shooting, Tennis, Volleyball, Boxing, Zurkhaneh, Karate, Taekwondo and Weightlifting) in 16 state-of-the-art competition venues across Baku.
Azerbaijan's capital city Baku was awarded the Games at the General Assembly of the Islamic Solidarity Sports Federation (ISSF) in Jeddah in July 2013.