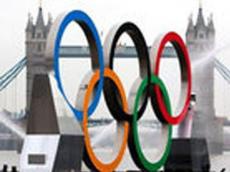 Triumph of Azerbaijan at the Olympic Games in London has caused great joy in Turkey. Our compatriots living in this country, and citizens of Turkey shared their congratulation messages with AzerTAc correspondent.
Chairman of Turkish-Azerbaijani society Enver Turkoglu:
- Like three million Azerbaijanis living in Turkey I am happy with the victory of Azerbaijani sportsmen in the Olympic Games. It is encouraging that the Turkish fans were delighted with successful performances of Azerbaijani sportsmen. I wish our athletes tremendous victories in the future. These successes are the logical result of hard work, care of the Azerbaijani leadership on youth and sports.
Chairman of the Federation of Turkish-Azerbaijani society Bilal Dyundar:
- Addressing the recent Forum of Diaspora organizations in Bodrum, I said that Azerbaijan is the brightest star of the Caucasus and in the future this country will be even more prosperous. The number of medals will increase each time. I believe that at the next Olympics in Brazil Azerbaijani sportsmen will achieve a considerable success. The country has all the necessary conditions for this. On behalf of all Turkish citizens living here I congratulate on this important victory whole people of Azerbaijan led by the President Ilham Aliyev and wish you continued success.
Chairman of the Society for Human Rights of Turkic World Abdullah Buksur:
With great interest we observed the performances and victories of Azerbaijani sportsmen in the London Olympics. Among the Turkic world, exactly Azerbaijan and Kazakhstan have made the biggest victories. The economic growth of the two countries paved the way for the development of sport, which is a symbol of the citizens' welfare and healthy lifestyle.  President Ilham Aliyev has made an invaluable contribution to the development of sports in Azerbaijan. I congratulate the President and all who work shoulder to shoulder with him, I wish you continued success.
Board member of the World Congress of Azerbaijanis Asif Gurbanov:
- Our athletes in many sports, especially wrestling, judo, taekwondo, traditionally hold strong positions. I want to emphasize that in these sports, we have witnessed the ill, partiality of the arbitrators. In general, even international sports commentators have criticized the level of the judges at these games. Despite all this, Azerbaijan has won the biggest victory in its sporting history and took the 30th place. I want to congratulate the Azerbaijani people on behalf of all Azerbaijanis living in Izmir.
/
AzerTAc
/