A conference on "Works implemented in the frame of the Southern Caucasus Anti-Drug Programme (SCAD) Programme and future perspectives" was held in the International Press Center yesterday.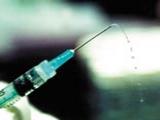 The deputy of the resident representative of the UN Development Programme David Eyzenberg said that drug addiction is not a problem having a national character for Azerbaijan. Not only the Ministry of Internal Affairs, but also all governmental bodies must fight this problem of the regional character.
The national coordinator of the programme Mazahir Efendiyev informed that SCAD had been acting for 5 years. If the programme implemented works on 6 directions in the period it had just begun to act, now its activity encircles 8 directions. According to the words of the coordinator, normal legislation base was created in Azerbaijan for struggling against illegal the turnover of drugs.
The head of the state asserted the bill "On the turnover of drugs, psychotropic matters and precursors" a month ago in connection with the legal and illegal turnover of drugs. This bill considered quite perfect is set an example for neighbor Armenia and Georgia. Coordination Center on smuggling was formed in the Airport named after Heydar Aliyev in the frame of the programme.
The State Customs Committee was provided with modern equipments required for protecting the borders more effectively. According to the SCAD direction on formation of the police searching system on drugs, 8 regional centers of the MIA Head Department on the Struggle against Drugs were formed and those center were provided with equipments by SCAD. SCAD prepared and printed a country report on drugs in Azerbaijan in 2003 for the first time.
M.Afandiyev said that the 4th stage of SCAD is implemented at present. European Union has spent $ 1,5 million for implementation of the projects in Azerbaijan in the frame of SCAD so far.
/APA/