99% of population of Baku has been provided with identity cards. 90% of the population of other cities and regions of Azerbaijan have been issued identity cards.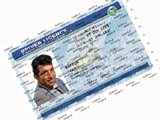 APA was informed by spokesman of the press service of the Interior Ministry Ehsan Zahidov.
According to him, the corresponding organizations on issue of identity cards are working with special regime.
E.Zahidov also stated that, all the people of Azerbaijan will be provided with identity cards by the parliamentary elections.