Photo exhibition "Poland 1980-2005" was opened in Baku Arts Center yesterday evening.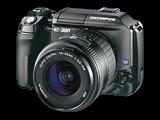 The exhibition is dedicated to the 25th anniversary of independent trade union organization "Solidarnost"(Solidarity) which was established in Poland in 1980(APA).Polish ambassador to Azerbaijan Kshishtov Krayevski who attended the opening of the exhibition talked about the history of establishment of "Solidarnost" and its influence on other European states , its role in building democracy.
Photographs taken by Polish photographer Erazm Cholek since 1980 are displayed in the exhibition .Heads of diplomatic missions of Egypt and Ukraine in Azerbaijan, representative of productions of Azerbaijan, public representatives attended the opening ceremony of the exhibition.