43 persons drowned in the sea and 278 persons were rescued till now since the beach season started.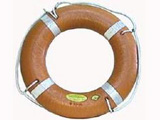 The director of the propaganda and agitation department of the State Water Rescue Service Rafig Aghayev informed APA that the rescue cases were registered more intensively during the last several days. All of the rescued persons swam in private beaches and in territories situated out of beaches.
The beach season already finished. In spite of it, rescuers will work in accordance with the summer schedule till October 15.