The European chess championship between clubs continues in Getheborg city of Sweden.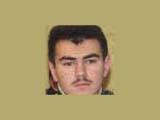 The fourth tour is over in the 15th championship of the continent 40 men and 26 women joined. The male team consisting of Teymur Rajabov, Shahriyar Mammadyarov, Vugar Hashimov and Gadir Huseynov is representing Azerbaijan in the tournament. Our compatriots who began the championship with victory continue their successful performance. Our team defeated the national team of Romania on the fourth day of the championship. The winner of the last European championship Liviu-Deter Nisipyanu and the winner of the bronze medal played against each other on the first board.
Our compatriot who played with black figures and used the Sicilian protection ended in draw the game in the 20th move. Shahriyar Mammadyarov playing on the second board with Andrey Istratescu ended in a draw in the 23rd move. The game was also ended in a draw on the third board. Though V.Hashimov played with black figures, he agreed to end the game in a draw with Vladislav Nevednichu in the 62nd move. The only victory on Romanians was scored by Gadir Huseynov who played on the fourth board. Our chess player who played with white figures won a victory over Konstantin Lupilesku in the 75th move.
The national team of Azerbaijan scoring a victory on the national team of Romania with the general score 2,5:1,5 advanced to the second stage. Our national team having 3 victories and 1 draw in its active is behind only France. The next competitor of our compatriots will be the combined team of Israel the former resident of Baku Emil Sutovski plays in.
/APA/