For the moment in the intensive care unit of the Musa Nagiyev clinical hospital, 4 persons, injured on 8 June at the result of break down of an escalator at the Baksovet Metro station, remain, the registration office of this medical institution told Trend.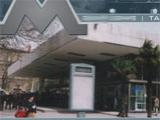 The state of these four people is evaluated as stable and causing no fear.
Totally there are 6 persons at the Musa Nagiyev Clinical hospital, having got injuries at the result of the metro accident.   
After the accident at the metro, 2 males, 5 females and 1 child, who received various injuries, were delivered to the clinical hospital mentioned. One of them was sent home on 9 June. And doctors could not save the 46-year old Vahid Akhundov, a resident of Amiradjan settlement around Baku. He died in the evening of 8 June.