Forty four year old Azerbaijani citizen, resident of Baku who wanted to burn himself and his son in Karlkrona hospital of Sweden was arrested the day before yesterday but was set free later on.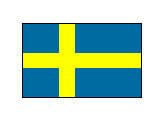 According to the information given to APA from Sweden Azerbaijanis Federation (SAF) this person called Faig was arrested yesterday again.
The court will look into his case. According to the laws of Sweden might be sentenced for1-4 years.
It must be noted that, Faig migrated to Sweden with his wife, son and daughter for refuge. However, Immigration Office of Sweden stated that their documents were not in order to get refuge status and demanded their deportation from the police. Having heard about deportation, the father took some petrol on the purpose of committing suicide and went to the hospital where his fifteen year old son was cured for mental disease and wanted to burn himself and his son there.
Media, police and other organizations were busy in this matter for two days and after 29 hours the father freed his son. His son in the hospital was shocked by the event and lost his speaking ability. His daughter and the mother left for other country from Sweden.