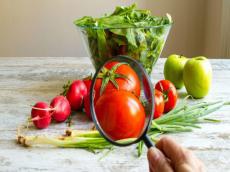 By Azernews
By Sara Israfilbayova
Under Azerbaijan Food Safety Agency a mobile support program, through which citizens will be able to report all cases of food insecurity violations, has been created.
Chairman of the Agency Goshgar Tahmazli said that the program is aimed at increasing public control in this area, and was presented in May.
If citizens encounter food security violations in recreational areas, in their homes and anywhere else in the country, they will be able to promptly report this to the Agency through a mobile program, according to Tahmazli.
Economist Vugar Bayramov believes that this model has been successfully applied in a number of countries, including in Europe.
He emphasized that the activity of citizens in this process is very important from the point of view of control over entrepreneurs.
"Because in this case, when a consumer applies to a fact, the results of the proceedings will be made public, as the appeal will be published on the portal, the problem in which he faced, and the final decision are described," the expert told Sputnik.az.
The Food Safety Agency was established by the decree of Azerbaijani President Ilham Aliyev on additional measures to improve the food security in the country in February 2017.
Under the decree, the Food Safety Agency will help ensure the regulatory framework of food safety (development and approval of sanitary norms and rules, as well as hygienic standards), and will carry out risk analysis, hygiene certification, as well as provide a quality certificate for food products exported to foreign countries, ensure state control over the protection of the rights of consumers of food products and at all stages of food production on the basis of the "from field to table" principle.