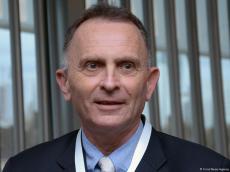 By Trend:
The number of Israeli tourists visiting Azerbaijan will triple in 2018 and exceed 50,000, Ambassador of Israel to Azerbaijan Dan Stav said at a press conference in Baku on May 2 on the occasion of the 70th anniversary of the State of Israel.
"Tourism is one of the areas where Azerbaijan and Israel successfully develop cooperation. The number of tourists coming to Azerbaijan from Israel is growing, and all tourists visiting Azerbaijan return home with excellent impressions," Stav said.
The envoy noted that in addition to tourism, Azerbaijan and Israel are expanding cooperation in the agriculture sector, adding that the number of Israeli companies in the country is increasing every year.
"Israel became the fourth state to recognize Azerbaijan's independence back in the 1990s. However, our cooperation and friendly relations have deeper roots. The celebration of the anniversary of our independence here in Baku is of special importance for me as Azerbaijan also marks the centenary of the establishment of the Azerbaijan Democratic Republic," Stav said.
He voiced confidence that the bilateral cooperation between Azerbaijan and Israel will develop even more actively, covering more areas in the future.