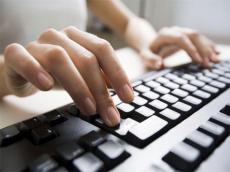 By Azernews
By Rashid Shirinov
The list of countries whose citizens can visit Azerbaijan via the ASAN Visa system has been supplemented by the name of another state.
From now on, Djibouti citizens will be able to receive electronic visas through ASAN Visa, the State Agency for Public Service and Social Innovations under the President of Azerbaijan informed on May 1.
When the ASAN Visa system was launched in June 2016, citizens of 81 countries were able to benefit from obtaining an e-visa in a short time, but now, thanks to the improvement of the system and expansion of its coverage, e-visa is available to citizens of 95 countries.
Azerbaijan applied electronic visa in order to make the process of obtaining the entry documents cheaper and quicker. Today foreigners can get e-visas just in three days.
All they need to do is to visit ASAN Visa website to submit an application, fill in the necessary information and pay the state fee online. After that, the e-visa will be sent to the email of the applicant in three days, and in case of urgent need – in three hours. The cost of a standard visa is $20, and of an urgent one – $23.
The launch of ASAN Visa system has certainly facilitated attracting more tourists in Azerbaijan. In 2017, the number of foreigners coming to the country increased by 20 percent compared to 2016 and reached 2,691,998 people. This is the highest figure observed so far, and ASAN Visa played a big part in achieving such a great number.
In general, the number of tourists visiting the country has increased by five times over the past 10 years thanks to the wonderful climate of Azerbaijan, its culture, cuisine, nature, attractions, and diversity. The hospitality of Azerbaijani people, the capital with its super modern and ancient buildings draw the attention of all tourists visiting this South Caucasian country. The most popular destinations are Baku, Gabala, Guba and many other cities.