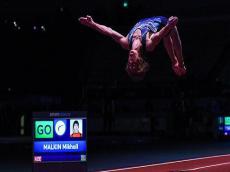 By  Trend
The young athlete Mikhail Malkin, representing Azerbaijan has become today the winner of the 25th World Tambling competitions held in Sofia.
21-year-old gymnast of the club "Ojag Sport" did not leave a single chance for his seven opponents in the final jump on the acrobatic track.
He outstripped the Russian sportsman Alexander Lisitsyn and Dominic Mensah from Great Britain.