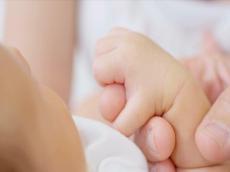 By Azernews
By Amina Nazarli
Child mortality rates have plummeted in Azerbaijan, according to a new report released on June 20. 
The statistics show that the number of deaths [of children aged under one] dropped from 1,843 in 2010 to 1,666 in 2016.
Among the reasons of child mortality, cases that occur in the perinatal period, rank first. Last year, 1090 children died for this reason.  
In 2016, 173 infants died from disease of the respiratory system, 37 from infectious and parasitic diseases, 151 from congenital anomalies (malformations), deformations and chromosome disorders, and seven children from injuries, poisonings and other consequences of external influences.
Last year, 113.6 deaths per 10,000 children born alive was recorded in 2016. In 2015, this indicator was 109.5, while in 2014 - 102.5, and 107.9 in 2013.
Azerbaijan has recorded a dramatic and accelerating progress in reducing mortality among children in recent years.
The child mortality rate, especially among infants, has decreased threefold in Azerbaijan over the past 25.
Between 1996 and 2015, child mortality under-five rate of Azerbaijan was declining at a moderating rate to shrink from 92.1 deaths per 1,000 live births in 1996 to 31.7 deaths per 1,000 live births in 2015.