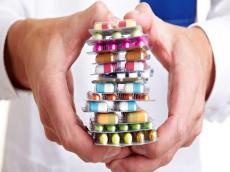 By Azernews
By Amina Nazarli
A penalty may be imposed for conducting advertising campaigns, accompanied by free distribution of medicines or provision of free medical services.

These changes are proposed to the Code of Administrative Offenses, which were discussed at a meeting of the Parliamentary Committee on Health on June 1.  

The changes stipulate introduction of a penalty for carrying out advertising actions accompanied by free distribution, sale of medicines, provision of paid or free medical services, for individuals in the amount of 300 to 500 manats ($177-$294), for officials - from 800 to 1,000 manats ($473-$592), for legal entities - from 1,000 to 2,000 manats ($592-$1,184).
Besides, under the proposed amendments, in case taking  of medicines and using medical equipment without a doctor's prescription can be accompanied by some additional effect, this should be indicated in the advertisement, and there must be noted the need to consult a doctor or specialist in this case.

Addressing the meeting, Chairman of the Parliamentary Committee Ahliman Amiraslanov also underlined the necessity of controlling the antibiotics usage.
"A new research in the field of molecular biology revealed that the use of antibiotics adversely affects the genes of people, leads to serious consequences and diseases. Perhaps, the consequences are not observed immediately, but they manifest themselves later. Unintentional use of antibiotics can lead to serious consequences. Therefore, in Azerbaijan, it is necessary to take the prescription of antibiotics under strict control," he clarified.
The relevant executive bodies should take measures in this regard," he said.