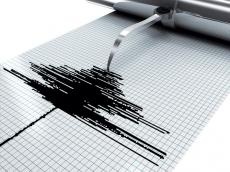 By Azernews
By Amina Nazarli
Azerbaijan will carry out seismic surveys in the Caspian Sea, which is historically among the most seismically active regions on earth. 
The Republican Seismic Survey Center of the Azerbaijani National Academy of Sciences (ANAS) will install three seismographs in the Caspian Sea within a year, said Gurban Yetirmishli.
The head of the Center told Trend that the bottom seismographs will be installed by Azerbaijan's energy major SOCAR.
"Currently, we are waiting for the government's decision to start implementing the tasks. The locations of the seismographs have already been determined and the necessary equipment has been delivered to the country," he said, noting that seismographs will be installed in the fields "Umid", "Bahar" and "Guneshli" in the Azerbaijani sector of the Caspian Sea.
The project, according to the head of the Center, is extremely important for conducting seismological studies, since the Caspian Sea is not only rich with hydrocarbon potential, but seismically active zones are also localized here.
The expert said that earthquakes occurring in the Caspian Sea, which retains its seismic activity to this day, are the greatest threat to Baku and the Absheron Peninsula.
Seismographs will be installed by specialists of the US Kinemetrics company, which is a seismic equipment supplier.
Currently, the total number of seismic stations operating in Azerbaijan is 35, which are connected to a satellite system.
The head station is located on the territory of the Academic Township in Baku, where by means of the satellite, information is regularly received from the vibration sensors installed in the seismically active points of Azerbaijan in real time. After processing the data, the system provides information on the exact location of the earthquake, time and magnitude.
Epicenter of bulk of the earthquakes, being recorded in Absheron Peninsula and Baku, are located in the Caspian Sea.

Overall, the territory of Azerbaijan, located within the central part of the Mediterranean mobile belt, is characterized by high geological activity due to the dynamics of the Arabian and Eurasian lithospheric plates.
Southern slope of eastern part of the Great Caucasus and Caspian Sea are discriminating as the most seismic active regions of the Republic. Kur depression, zones of the Small Caucasus and Talish are also characterize by high seismicity. However they are inferior in level of seismic activity to zones of the Great Caucasus and Caspian Sea.
Absheron peninsula and southern part of the Caspian Sea are characterized by low level of seismicity.