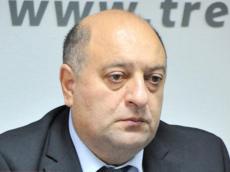 By Azernews
By Amina Nazarli
Azerbaijani MP proposes to amend the Customs Code for import of cornea, stem cells, bone marrow and other human tissues into the country.

Author of this proposal MP Musa Guliyev told Trend that "Azerbaijani doctors are ready to transplant these tissues".
"In Azerbaijan, every year approximately 1,000 people need transplant of the cornea," he said. "The cornea can be removed only in the corpse. Azerbaijan approved the law on seizure of organs from a corpse, but has not yet prepared the mechanism of realization of the process." 
So, this process is not carried out in the country now, but there are many patients who cannot wait, he emphasized. 
"Our hospitals and specialists are capable and ready to transplant the cornea," he noted.
Guliyev said that Iran, Russia and other countries have eye banks.
"In these banks cornea is removed from the corpses. Cornea transplantation is free for citizens in these countries, while the biomaterial is sold for other countries. We can also buy it and carry out operations for corneal transplants in Azerbaijan. This will be cheaper for our citizens," Guliyev said.
In addition, as the MP said, after surgery, the patient should be kept under observation from six to 12 months.
"Man undergoing surgery abroad, should undergo medical examination after some time. To do this, he or she will have to go abroad again. If, however, such an operation will be carried out in Azerbaijan, it will be cheaper because they do not need to go abroad," he explained.
The cornea, bone marrow, stem cells and other human tissues are transported from one country to another in special containers, Guliyev emphasized. "To import them it is necessary to make appropriate changes to the Customs Code," he added.