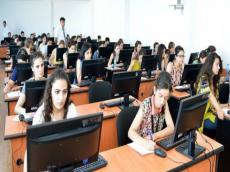 By  Azertac 
A record 32,000 people have applied for teaching jobs in Azerbaijan this year, said minister of education Mikayil Jabbarov. "This is two times more than in 2013."
The minister emphasized that the policy to boost the social status of teachers encourages well educated and trained people to be recruited for teaching jobs.
Jabbarov said a total of 2,413 people became teachers this year.
"The assessment of teachers` performance will continue in 2017. The program will cover 26 districts, with the number of teachers who have their salaries increased reaching 100,000," he added.