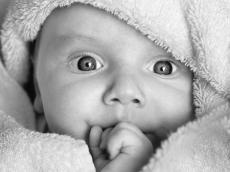 By Azernews
By Amina Nazarli
Protecting children's rights is a top priority of Azerbaijan's social policy, while the country ratified over 30 international conventions, adopted several relevant laws, and cooperates closely with international organizations to tackle problems in this sphere.
Gender issues and children's rights were in focus of the laws adopted over the past ten years in Azerbaijan.
Deputy Parliamentary Speaker Bahar Muradova made the remark as she met with Edward Carwardine, the newly-appointed representative of UNICEF to Azerbaijan.
Muradova emphasized that the children's rights have always been taken into the account while preparing legislative acts by the Azerbaijani Parliament.
"Children's rights will be widely considered when we will discuss the next-year budget," she said.
Carwardine, in turn, spoke of the plans to be realized as he will lead the UNICEF office in the country.
The UNICEF representative also mentioned that Azerbaijan achieved successes in ensuring children's rights.
 "Child mortality rate decreased by 50 percent in Azerbaijan. Moreover, significant successes have been achieved in attracting children to school and reduction of poverty," he said.
Azerbaijan has recorded a dramatic and accelerating progress in reducing mortality among children. The child mortality rate, especially among infants, has decreased threefold in Azerbaijan over the past 24 years.
During the meeting, the sides also discussed the rights of children, who became refugee and IDP due to the Armenian –Azerbaijani Nagorno-Karabakh conflict.
The UNICEF Country Programme for 2016-2020 will support Azerbaijan in its efforts to accelerate the realization of children's rights enshrined in the Convention on the Rights of the Child, and to contribute to the results related to child and adolescent rights stipulated in the "Azerbaijan 2020: Look in the Future" Concept of Development, as well as other sectoral policies and strategies.
UNICEF promotes the rights and wellbeing of every child around the world. The organization works in 190 countries and territories to translate that commitment into practical action, focusing special effort on reaching the most vulnerable and excluded children.
The organization came to Azerbaijan in 1993, facing an army of refugees and internally displaced people in the wake of the Karabakh conflict, caused by Armenia's illegal territorial claims, and the collapsed economy of the transition period.