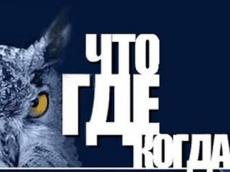 On June 9 the game "What? Where? When?" on Azerbaijan championship was held with the support of the Youth and Sport Ministry in ParkInn hotel.
40 strongest team from all regions of Azerbaijan took part in the championship. During the day they struggled for the right to represent Azerbaijan in the world championship, which will be held in September of this year in Saransk city (Russian Federation).
Nexus company always supports the progress of the youth in the country and this time it acted as one of the main sponsors of the championship.
The first place was taken by Balash Kasumov's team and by this they got certificate for the world championship. Nexus company presented to Balash Kasumov's team Nexus LCD TV 37 inches for the victory.
The second place was taken by Faig Huseinov's team. They were presented Nexus LCD TV 32 inches. The third place was taken by Nigar ?brahimova's team under the interesting name of "Elephant in boa" and they were presented Nexus LCD TV 26 inches.
It should be noted that the championship of "What? Where? When?" was held on license of International Clubs Association. The anchorman of the championship famous expert Sergey Abramov created the spirit of the competition and emotional intensity for the game. Appeal jury staff includes the famous experts of "What? Where? When?" television club Alexander Druz, Boris Burda, Maksim Potashov.
As the organization committee informed, now the similar games will be held every year.
/
Trend
/