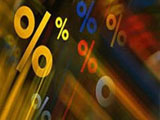 Turkey's capacity utilization rate in manufacturing industry rose 1.9 percentage points year-on-year and 0.3 point from a month earlier to 75.4 percent in May, survey data showed.
The survey was conducted by the Turkish Central Bank among 1,814 workplaces active in manufacturing industry.
The capacity utilization rate was 73.3 percent in May 2010. In April 2011, the rate was 74.9 percent.
When compared with May 2010 figures, the capacity utilization rate dropped by 1.2 points to 72 percent in durable consumer goods, and it was up by 0.2 point to 71.3 in in non-durable consumer goods.
The rate decreased by 0.1 point to 71.4 percent in consumer goods, it was down by 0.7 point to 68 percent in food and beverages.
Capacity utilization was up in intermediate goods by 0.6 point to 78.1 percent, and it also increased in investment goods by 5.9 points to 74.6 percent.
The table below shows capacity utilization rates on annual basis since 2007.
Months 2007 2008 2009 2010 2011
January 77.9 77.9 61.6 68.6 74.6
February 77.3 78.0 60.9 67.8 73.0
March 80.3 76.9 58.7 67.3 73.2
April 80.5 78.6 59.7 72.7 74.9
May 80.8 79.2 64.0 73.3 75.2
June 81.7 80.3 67.5 73.3
July 82.0 79.8 67.9 74.4
August 79.6 80.0 68.9 73.0
September 80.8 77.3 68.0 73.5
October 81.6 75.8 68.2 75.3
November 80.8 71.8 69.8 75.9
/World Bulletin/