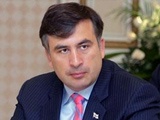 Georgian President Mikheil Saakashvili will receive a military parade on May 26 on the occasion of Independence Day in a certain place and at a set time, as scheduled, the press-secretary of the Georgian President Manana Manjgaladze said at a briefing.
She did not comment on the decision of the opposition People's Assembly, which intends to occupy the Freedom Square on May 25 and to hamper the commander-in-chief to receive the parade on Rustaveli Avenue the next day.
She said that after the parade the President will participate in several events on opening several objects, both in Tbilisi and Batumi. "The main thing is opening of the House of Justice in Batumi," she said. "This is purely Georgian innovation, as citizens can obtain all legal services in one building for a short time in the House of Justice."
On behalf of the President she also stressed that the Georgian Constitution, all citizens have the right to express their opinions. "This is a constitutional right, although one should refrain from insulting the army, police and operate within the country's existing laws governing these actions," she said.
The radical opposition has been holding rallies demanding the resignation of President Mikheil Saakashvili.
/
Trend
/