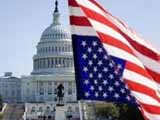 As of May 20, 2011, qualified Iranian applicants for visas in the F, J, and M categories for non-sensitive, non-technical fields of study and research and their dependents will be eligible to receive two-year, multiple-entry visas, the press statement of the US Department of State says.
"I am very pleased to announce a big step forward in the Obama Administration's support of the Iranian people," Secretary of State Hillary Clinton told.
Under the old visa policy, Iranian students and exchange visitors were eligible for visas that lasted for only three months and could be used to enter the country just one time. According to changes, they are now eligible for two-year, multiple entry visas.
"I've heard from many Iranian students and Iranian Americans that you wanted this change," Clinton said. "So I want you to know that we are listening to your concerns. We want more dialogue and more exchange with those of you who are shaping Iran's future. We want to be able to share with you what we think is great about America."
"Because as long as the Iranian government continues to stifle your potential, we will stand with you. We will support your aspirations, and your rights. And we will continue to look for new ways to fuel more opportunities for real change in Iran," she added.
Iranians currently in the United States on a three-month, single-entry visa in one of these categories must reapply outside the United States at a consular post in order to obtain two-year, multiple-entry visas. Iranian students and exchange visitors in good standing in the United States do not need to apply for a new visa until after they depart the United States.
/
Trend
/