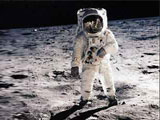 Turkish Air Agency (THK) president Osman Yildirim said Tuesday that the THK University will begin training astronauts from 2012, the semi-official Anatolia news agency reported.
The university will start teaching with a total of 180 students in 2011 in the provinces of Ankara and Izmir, Yildirim was quoted as saying at a press conference held in the western province of Isparta where the THK will send astronauts to Turkish space shuttles as of 2023, the 100th anniversary of the republic's foundation, Xinhua reported.
"We have 470 branches across Turkey. We have taken important steps in the past two years. One of our most crucial steps was the establishment of the THK University." Yildirim said.
/
Trend
/