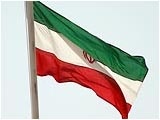 The first round of comprehensive talks between Iran and the representatives of the five permanent members of the UN Security Council plus Germany has ended in a "positive atmosphere."
The talks between the two sides were held at Istanbul's Ciragan Palace on Friday.
According to a Friday statement from Iran's Supreme National Security Council, "both sides have agreed to continue talks based on agreements made at the third Geneva talks" held in the Swiss city on December 6-7.
EU foreign Policy Chief Catherine Ashton, who headed the P5+1 delegation, also said talks will continue to try and find common points.
The talks, aimed at "finding ways for further collaboration between the two sides," will continue on Friday afternoon and Saturday, the statement added.
Iran's delegation, headed by Secretary of Iran's Supreme National Security Council Saeed Jalili, is slated to participate in Istanbul's Friday prayers.
Turkish Foreign Minister Ahmet Davutoglu will also be present at the prayers.
/Press TV/