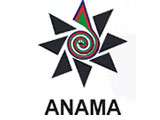 Azerbaijani and Turkish experts finish mine-clearance operations in the territory of antique city Karkamish located in Gaziantep province of Turkey on Turkish-Syrian borders. The territory was handed over to the local authorities on Tuesday, senior expert of Azerbaijan National Agency for Mine Action (ANAMA) Adil Aslanov said.
According to him, the high quality control in the territory led by ANAMA's experts had been finished. The certificate on clearance of the territory will be presented to the local government in the next few days.
720 568 sqm areas were cleared as a result of operations. 806 "Turk" anti-tank mines, 278 American produced M14 (toe popper) and 73 M2A1 anti-personal mines were deactivated in the territory.
Nokta Investment and Construction company –ANAMA consortium won a tender on mine clearance operations in the territory at the beginning of 2010. Hand cleaning operations were conducted in Karkamish because it is a historic place. The territory was mined in 1957. The mining operations were repeated afterwards.
/APA/