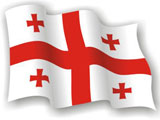 The European Commission proposed on January 13 to provide Georgia with another EUR 46 million in macro-financial assistance for this year as part of EUR 500 million aid package pledged by EU after the August war.
The assistance, with EUR 23 million in grants and another half in loan, "follows the successful implementation during 2009-10 of a macro-financial assistance of the same amount" and "will contribute to cover Georgia's external financing needs in 2011," the European Commission said.
It said that the assistance was conditional on satisfactory progress under Georgia's ongoing economic programme supported by International Monetary Fund (IMF) and "on the implementation of a number of reform measures to be agreed between the EU and Georgia."
"While the economic recovery is taking hold, the country's external situation remains vulnerable as the financing of the large current account deficit remains uncertain. Georgia's exports continue to suffer from the trade embargo imposed by Russia, while FDI inflows, negatively affected by the crisis, remain low," the European Commission said.
The assistance would be provided in two installments, tentatively in the second and the fourth quarter of 2011.
/Civil.ge/