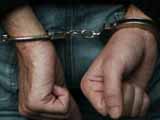 Turkish police have detained five men suspected of having ties to al Qaeda network, a senior security official in Izmir in western Turkey told Reuters on Friday. The five, who were described as students, were taken to court after being arrested two days earlier in west and southwest Turkey.
"We detained five men from five different cities -- Hatay, Istanbul, Kayseri, Antalya and Izmir," the official said.
"These people belong to an Aegean branch of al Qaeda. The leader is currently in Afghanistan, fighting for al Qaeda." The leader of the group was named "Zekeriya" and served time in prison before joining the insurgency against Afghan and U.S.-led forces in Afghanistan, said the official, who requested anonymity because of the sensitivity of the information.
One of the suspects, the official said, is a 23-year-old mathametics student who was designing computer programs aimed at jamming the flight controls of unmanned drone aircraft. He was also a bombmaker, the official said.
The others were involved in fund raising for the militants, he added.
Turks first went to fight in Afghanistan in the late 1980s, when a few joined the mujahideen, holy warriors, then fighting to end the Soviet occupation.
/World Bulletin/