The Iranian president said on Tuesday that nuclear swap agreement was an opportunity that would not be repeated.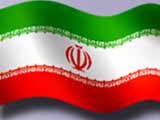 His warning comes a day before Turkey and Brazil have called for a consultative meetings at the UN Security Council ahead of fresh attempts to impose sanctions on Iran over its nuclear program. Iran's President Mahmud Ahmadinejad said the meeting among Iran, Turkey and Brazil in Tehran regarding nuclear swap agreement was an opportunity for the United States and its allies.
"They should make best use of it (the agreement), opportunities will not be repeated," Ahmadinejad told a press conference in Istanbul on the sidelines of an Asian summit.
Ahmadinejad is participating in the Third Summit of the Conference on Interaction and Confidence Building Measures in Asia (CICA) in Istanbul.
"Warnings to US-West"
Ahmadinejad said the United States should change its hardline stance.
"We expected President (Barack) Obama to start a new policy of the United States. I'm not saying I'm totally disappointed but if he fails to make a change, the first ones to lose would be President Obama and the people of the United States," Ahmadinejad.
The Iranian president said Iran was always ready for dialogue within the framework of respect and justice. Under an agreement signed among Turkey, Iran and Brazil in Tehran on May 17, Turkey will be the venue of uranium swap between Iran and and the West.
With the agreement signed by Turkish Foreign Minister Ahmet Davutoglu, Iranian Foreign Minister Manuchehr Motaki and Brazilian Foreign Minister Celso Amorim, Iran committed to give the 1200kg of 3.5% enriched uranium to Turkey in exchange for 20% enriched uranium it will receive from Western countries to be used as fuel in the nuclear research reactor in Tehran.
Tehran will receive the enriched uranium from the Vienna Group, comprising of the U.S., France, Russia and International Atomic Energy Agency, in Turkey. He also warned Russia, whose Prime Minister Vladimir Putin was also attending CICA forum summit in Istanbul, against siding with Iran's foes.
"There is no big problem, but they must be careful not to be beside the enemies of the Iranian people," Ahmadinejad said.
"Iran backing for Turkey, Palestine"
Also, Ahmadinejad said Iran had been standing by the Palestinian people for 30 years and would continue to do so. Ahmadinejad referred to last week's Israeli attack on Gaza-bound aid flotilla and said the attack revealed that nations had been awake and were standing against violence and the cruel.
The Iranian president said the aid flotilla was an action in the name of freedom of humanity, not only for the people of Gaza.
"If they think that by using machines guns you can stop an aid convoy, hundreds of aid convoys will soon sail through the waters to be harbingers of peace," Ahmadinejad said.
Nine people, including eight Turkish and one U.S. citizen of Turkish descent, died when Israeli forces raided a Gaza-bound aid flotilla on May 31. Around 30 people were wounded in the attack.
/World Bulletin/