The International Energy and Environment Fair and Conference-ICCI 2010 will take place in Istanbul, Turkey between May 12 and 14.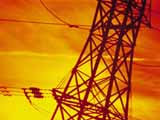 The 16th of the ICCI Conference and Exhibition, which is successfully held since 1994, will be held, with enhanced content, as Energy and Environmental Technology Systems Fair and Conference at WOW Convention Centre, Istanbul, the economy and industrial capital of Turkey on May 12-13-14, 2010.
In addition to the Ministry of Energy and Natural Resources, and the Ministry of Environment and Forestry, the most important associations of the industry such as the Turkey Cogeneration Association, Electricity Generation Companies Association (EUD), Wind Energy Plants Investors Associations (RESYAD), Hydroelectricity Plants Industrial Businessmen Association (HESIAD), Regional Environment Center, ASME and Cogen Europe will support the ICCI 2010 as usual.
The ICCI 2010 Exhibition and Conference will present a general outlook on the energy sector worldwide and in Turkey, and accordingly, issues such as Liberalisation and Re-structuring in Energy, Offer and Demand Projections, EU Energy Policies, as well as technical matters such like Cogeneration, High Efficiency Energy Generation Technologies, Energy Plant Operations, Renewable Energy, Waste Management, Recycling Systems, Environmental Technologies will be dealt with both in national and international scale.
The fair is expected to attarct 7,200 people this year.
/World Bulletin/