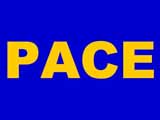 Monitors from Parliamentary Assembly of the Council of Europe (PACE) will visit Georgia on March 21-24 to discuss May local elections, constitutional and electoral reforms, media freedom and minority issues, according to PACE press office.
Mátyás Eörsi of Hungary and Kastriot Islami of Albania, who are co-rapporteurs on Georgia from PACE's monitoring committee, will meet President Saakashvili and other senior officials, including heads of Central Election Commission and National Communications Commission, as well as chairman of state commission on constitutional reform, opposition and civil society representatives.
The issue of Georgia is expected to be discussed at PACE session in April in the context of the August war. PACE has passed three resolutions on consequences of the war. The recent one in last September was calling on Russia to fulfill its obligations, imposed upon it by PACE's January, 2009 and October, 2008 resolutions, before the end of 2009.
A draft agenda of PACE session for April 28 also includes a statement by Heidi Tagliavini; she led EU-funded Independent International Fact-Finding Mission on the Conflict in Georgia (IIFFMCG), which produced its report in September, 2009.
/Civil.ge/